Every person.

Every community.
Welcome to United Way of North Central Ohio's Community Campaign page.
Thank you for participating in our 2021 United Way Community Campaign. As you consider making a donation, we'd like to share some information about United Way of North Central Ohio and the 2021 Community Impact Projects & Programs made possible by your gift.
The Campaign Donation Form will allow you to designate your donation for use in one of the three counties we serve – Crawford, Marion, & Wyandot – as well as designate your donation for a particular Bold Goal impact area.
United by Bold Goals for our community.
As we launch the United Way of North Central Ohio 2021 Community Campaign, our team is filled with optimism for the year ahead.
It's no secret that 2020 was a dismal fundraising year at non-profits around the country, and the long-term effects of the pandemic continue to make life difficult in our region. But we are heartened by the unfailing energy and commitment of our United Way community and know that we are uniquely positioned to leverage gifts from donors like you to make bold changes in the lives of our neighbors and friends in Crawford, Marion, and Wyandot counties.
Collaborative effort. Collective community impact.
Organizations behind the projects and programs facilitated and funded by United Way worked tirelessly to meet the emergency needs of community members affected by COVID-19 and we are in awe of the creativity and dedication they showed in finding ways to provide vital services under pandemic restrictions. With help from United Way, collaborations and coalitions were formed to share resources, time, and talents, increasing the impact made through our investment.
Despite it being an exceptionally difficult year for our team and our community partners, the pandemic has brought greater clarity to our mission at UWNCO. Our merger — three independent United Ways joined into a regional organization serving three counties — allowed us to tighten our belts and greatly reduce our administrative costs while expanding funding opportunities and supporting tri-county initiatives. We've been able to shift our focus from "dollars raised" to "impact made" while our continued commitment to Results-Based Accountability (RBA) means we are paying close attention to how and why programs are working.
We invite you to support your community through a gift to United Way and urge you to advocate for impact by sharing our mission with family and friends. Together we can make real changes in the lives of real families in north central Ohio.
This is the work we were built to do.
This series of short videos offer a glimpse into the Bold Goal impact our funded projects and programs are having across the community.
With your generous support, United Way of North Central Ohio facilitates collaborations between local organizations, mobilizing resources and funding to bring positive collective community impact to our friends and neighbors in Crawford, Marion, & Wyandot counties.
With your help, we are tackling the biggest systemic challenges in our region and building a community filled with successful children, healthy families, and self-sufficient residents. All of the community impact projects and programs supported by your donations to United Way are working toward one or more of these Bold Goals for the region: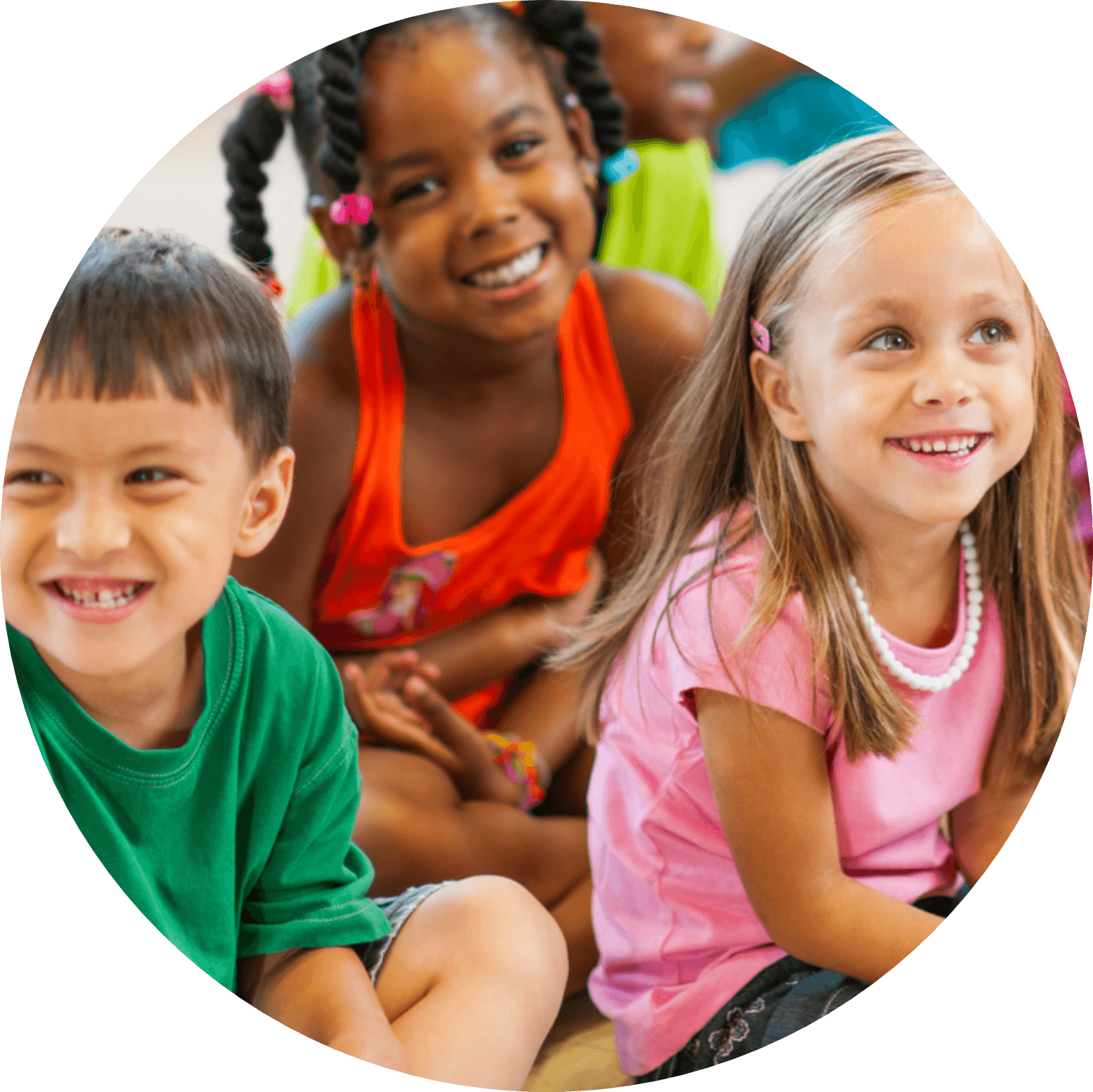 Bold Goal 1 projects & programs supported by your donor dollars include:
Backpack programs that feed food-insecure students each weekend
Music and movement classes that build early literacy skills for preschoolers
After-school & mentorship programs and camps for preteens and teens,
Programs providing safety services for children, like supervised visitation and court appointed special advocates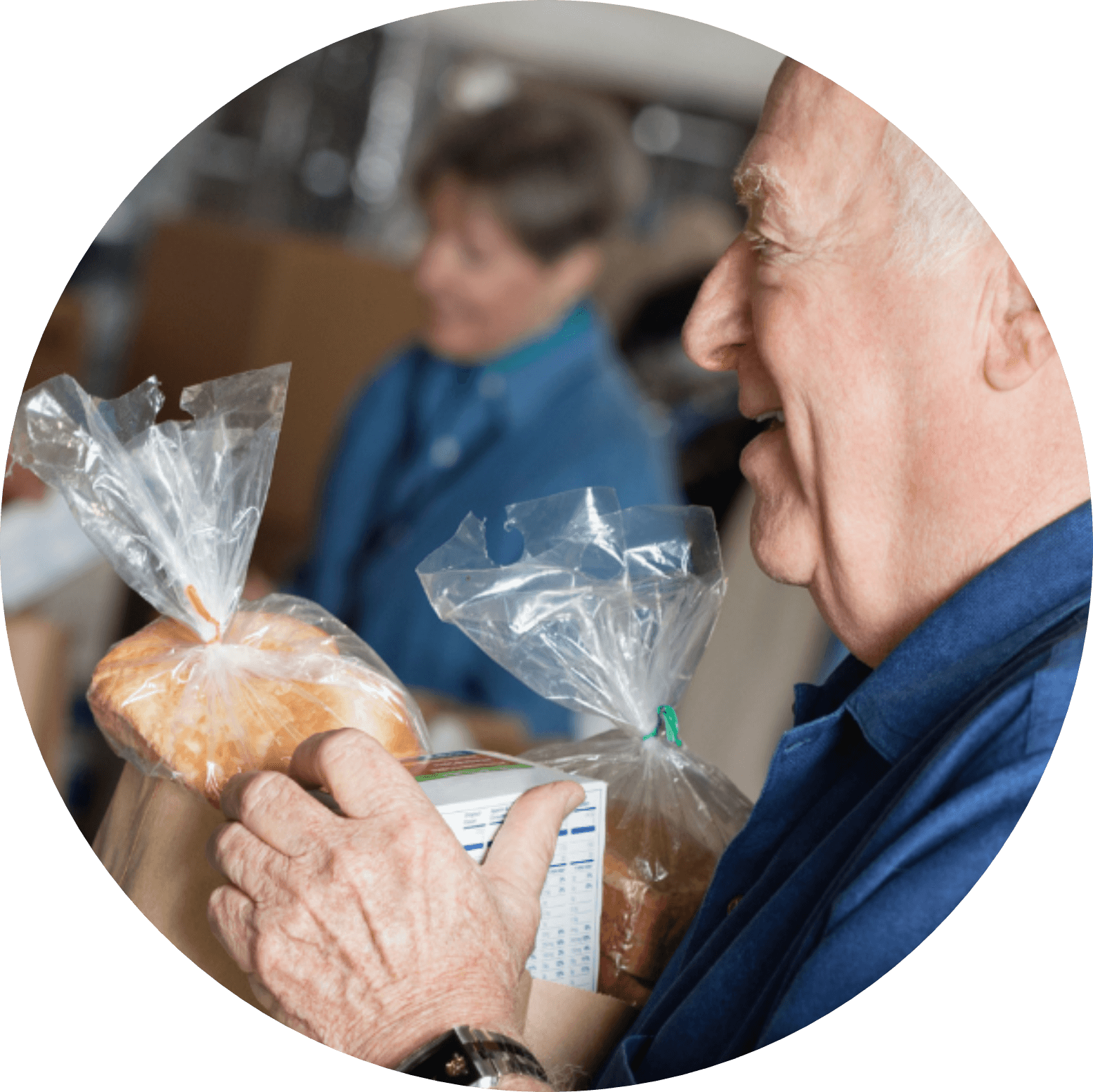 Your donation supports Bold Goal 2 projects & programs, including:
Disaster response to local emergencies
Accessible and affordable housing services, and emergency housing for the homeless
Services for seniors; mobile meal deliveries and volunteer opportunities
Victim assistance and advocacy programs, and support services for victims of domestic violence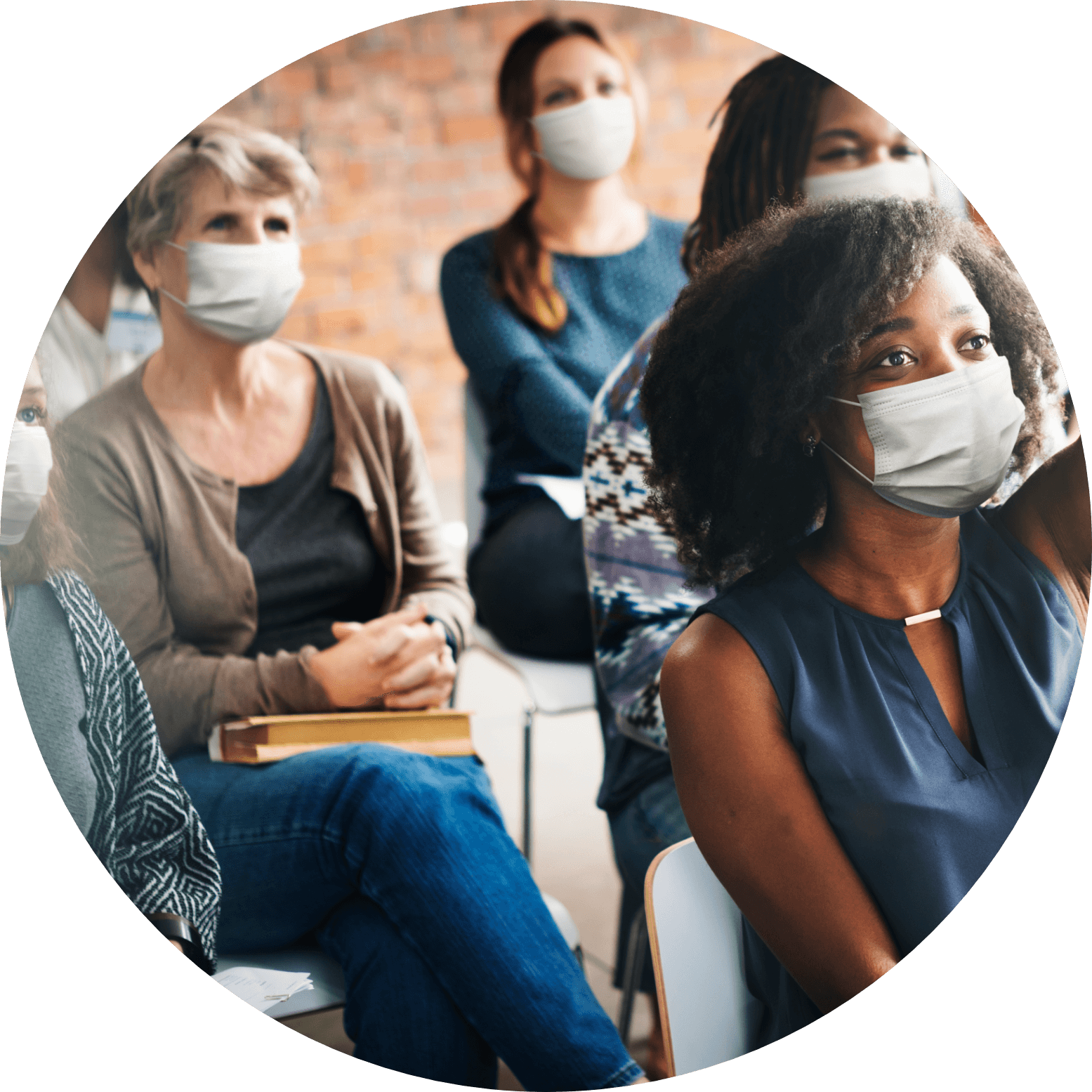 Bold Goal 3 projects & programs funded by your donation include:
Workforce development & talent retention tools
Educational projects supporting the role of philanthropy in improving community
Programs helping people overcome poverty and advance to economic self-sufficiency through sustained employment
BOLD GOAL 1 IMPACT PROJECTS & PROGRAMS: Youth Mentoring (Mid-Ohio Youth Mentoring, Inc.) • Music, Movement & More (Bucyrus Public Library) • Weekend Backpack Program (Ohio Heartland Community Action Commission) • Supervised Child/Family Access Services (Patchworks House) • Mobile Learning Labs (YWCA Childcare Resource & Referral) • ROX (Ruling Our Experiences (Colonel Crawford Local Schools) • Sara Beegle Child Care Center • Imagination Library • Formula for Impact (Boys & Girls Club of Marion County) • Let's Read 20 (Marion Public Library) • Youth Mentorship (Marion Mentors) • Safety City of Marion, Ohio • Local Boy & Girl Scout Troops • Changes & Choices (Marion Adolescent Pregnancy Program) • Keeping Kids in School (Legal Aid Society of Columbus (LASC)) • Royal Family Kids for Victims of Neglect & Abuse (Marion FTC) • Marion Childcare Coalition • GEAR Up (Marion City Schools) • ROX (Ruling Our Experiences) (Carey EVSD) • CASA (Court Appointed Special Advocates) (CASA of Seneca, Sandusky & Wyandot Counties) • The HUB Afterschool Program (Wyandot Community Connections, Inc.) • Youth Up-Lifting Meals (Y.U.M.) (Wyandot County Family & Children First)
BOLD GOAL 2 IMPACT PROJECTS & PROGRAMS: Disaster Response Services & Home Fire Preparedness (American Red Cross Central & Southern Ohio Region) • Home Delivered and Congregate Meals (Crawford County Council on Aging) • Workforce Development & Job Placement (Crawford Works) • RSVP (Retired & Senior Volunteer Program) (Family & Community Services Inc.) • Shelter & Advocacy for Victims of Domestic Violence (Turning Point) • Jericho House & Taylor House (Alpha 12-Step Recovery Program) • Food Pantry & Emergency Utility Assistance (Cooperative Christian Services of Galion) • New Washington Community Food Pantry (St. John's Lutheran Church) • Community Center for the Deaf & Hard-of-Hearing (Catalyst Life Services) • Shelter Program for the Homeless (Marion Shelter Program, Inc.) • 2-1-1 Local Help & Resources (Pathways of Central Ohio) • Crestline Community Center Coalition • Galion Community Garden Project (Family & Community Services Inc.) • Community Health Improvement Plans • Housing Crisis Services (Ohio Heartland Community Action Commission) • Meals-on-Wheels & Congregate Dining (LifeCare Alliance) • Marion Victim Assistance Program • Mobile Meals of Marion County • Marion Housing Coalition (Marion City County Regional Planning Commission) • Changes & Choices (Marion Adolescent Pregnancy Program) • Disaster Response Services & Home Fire Preparedness (American Red Cross Northern Ohio Region) • Programs Addressing Homelessness, Food Insecurity, and More (Open Door Resource Center) • Wyandot Improvement Network 
BOLD GOAL 3 IMPACT PROJECTS & PROGRAMS: Workforce Development & Job Placement (Crawford Works) • Job Readiness Program (Marion Goodwill Industries, Inc.) • Getting Ahead in a Just-Gettin'-By World (Marion Matters, Inc.) • Pay It Forward Project (The Ohio State University – Marion) • Community Opportunity (Wyandot County Office of Economic Development, Inc.) • GEAR Up (Marion City Schools)
Collective community impact is at the forefront of our work at United Way of North Central Ohio. Contributions to United Way are invested in local community partners who undergo a rigorous annual application process and report progress throughout the funding cycle. This Results Based Accountability (RBA) approach asks our partners to answer: How much did we do? How well did we do it? Is anyone better off? This gives us the data we need to ensure we are investing your donor dollars in a way that makes the largest and most lasting collective impact on our communities. Read more about how your donor dollars lead to change here.