Our Bold Goals are our community's collective vision for how to make our region even stronger for everyone who calls it home.
Successful Children
Early Childhood Literacy & Youth Mentoring
Long-term solutions to the toughest challenges our community faces begins with supporting our children's development and education. That's why our number one Bold Goal at UWNCO is a community filled with successful children.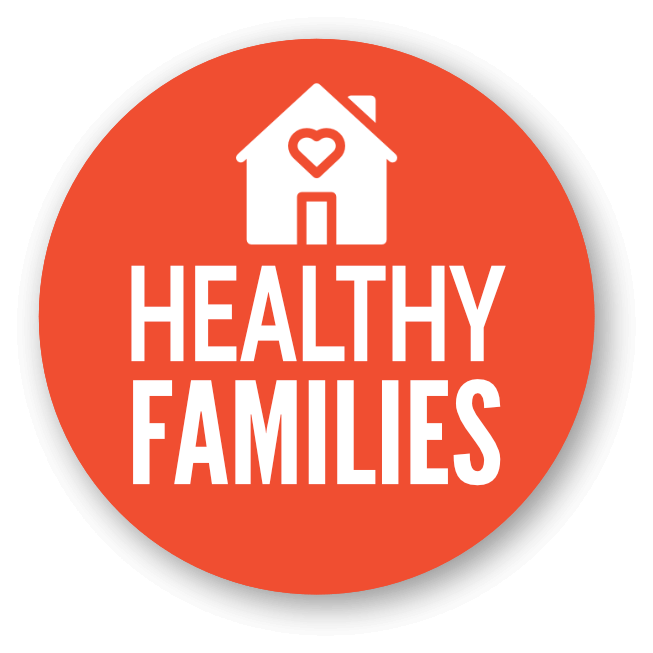 Healthy Families
Creating Vibrant Neighborhoods
Healthy communities are successful communities. Every person in our region deserves a safe, warm place to live, dependable access to nutritious food and other necessities, and healthcare services for mind and body.
Self-Sufficient Residents
Enhanced Workforce Development & Leadership Opportunities
Families and individuals in our community facing financial obstacles deserve access to services, job training, and credit counseling and money management programs to put them on the path to self-sufficiency.
COLLECTIVE COMMUNITY IMPACT
Our drive to implement bold solutions to achieve bold goals for the community is powered by our commitment to Results-Based Accountability, or RBA.
RBA is a common-sense process that helps us and the organizations we fund challenge and overcome the assumptions that can be barriers to progress. It builds collaboration and consensus across the community, and most importantly, it uses data and transparency to ensure accountability for the performance of our programs. Using RBA ensures that United Way leverages funding in the most effective way, helping the most people.
RBA asks, "How much did we do? How well did we do it? Is anyone better off? It ensures that United Way leverages funding to help the most people.
Collective community impact through RBA begins with a common agenda – common understanding of the problem and a shared vision for change – and an agreement for data collection and measurement. Together with community leaders and local social service agencies, UWNCO identified four statements that describe our shared vision for the future of our community and decided on the data indicators that would measure success. Read about them here.
Collaborative Effort. Community Impact
MANAGING COMMUNITY COLLECTIVE IMPACT EFFORTS. United Way is uniquely positioned to effect local collaborations around a shared goal across community sectors.
INCREASING QUALITY PROGRAMMING. Regular analysis of the projects & programs we facilitate and fund ensures quality standards are being met. UWNCO staff works with agencies throughout the year to address any gaps in programming and to encourage project enhancement.
LINKING DATA AND OUTCOMES. We collect and share data with a centralized assessment and tracking tool to evaluate impact. This information guides us as we work to help improve life for every person in every community.
BRINGING BEST PRACTICES TO OUR COMMUNITY. United Way of North Central Ohio is constantly assessing what works here and in other communities in our search for results-based best practices. We work to bring those solutions to collaborating organizations; we also help scale existing practices to reach more residents.
OPTIMIZING RESOURCES. Our broad view of the community gives us the unique opportunity to identify areas of duplication, disconnect, and gap. We connect agencies serving similar populations, directing shared resources, time, and talent to our Bold Goals.