United Way of North Central Ohio is mobilizing to direct resources and support to our partner agencies who are tasked with meeting the needs of the community during the COVID19 outbreak and its consequences. We are anticipating great strain on all community social services, including childcare, food pantries, workforce support, mobile meal services, meals for food insecure children who are home-bound, and more.
Make a donation directly to United Way of North Central Ohio's Community Relief Fund and help us provide support for the immediate & long term needs of social service agencies impacted by the COVID19 crisis. You may choose to designate your donation for distribution in Crawford, Wyandot, or Marion County, or in the entire UWNCO community. 
Use the button below to make a secure online donation. (See instructions for mail and phone donations at the bottom of this page.)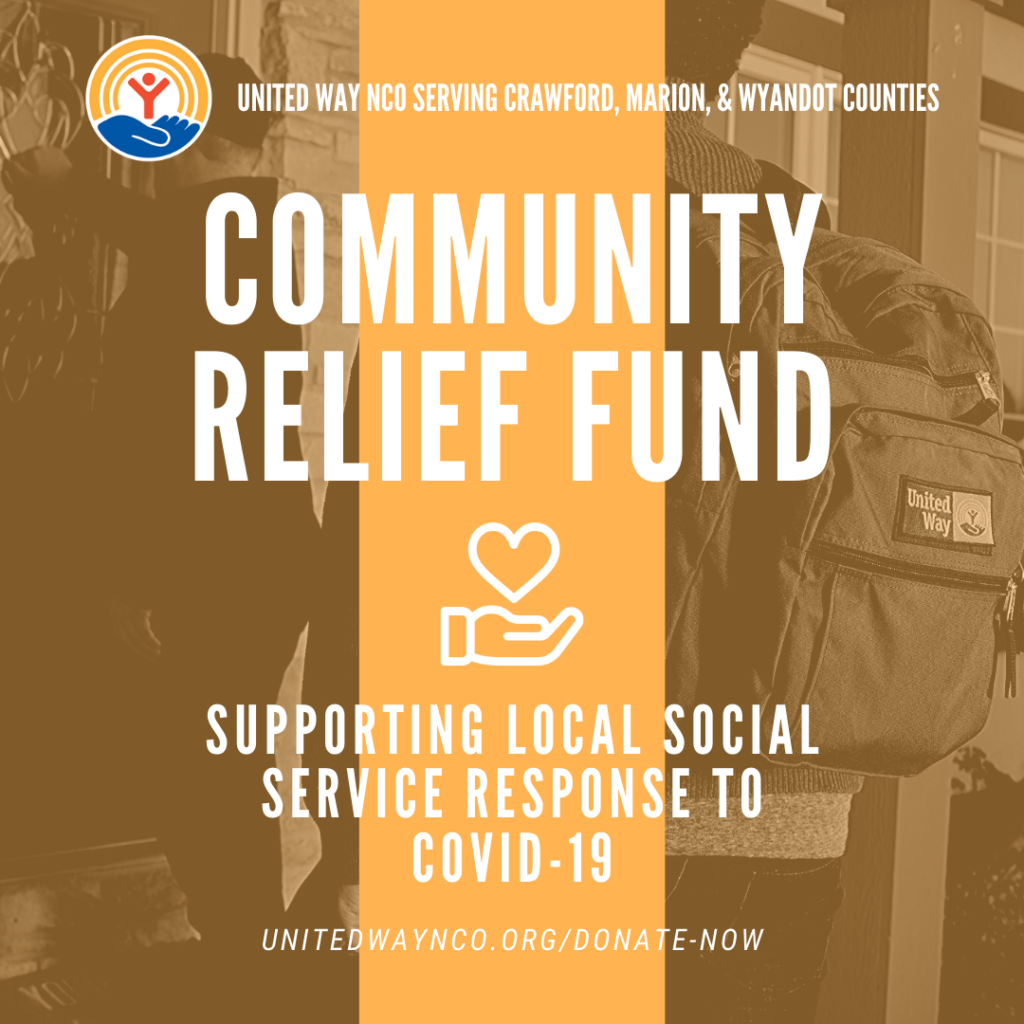 Online
Make a secure gift online.
By Mail
Mail a check or money order to:
United Way of North Central Ohio
125 Executive Drive
Suite 100
Marion, OH 43302
By Phone
You can make a credit card donation over the phone (VISA, MasterCard, Discover or American Express) or set-up an easy payment plan by calling United Way of North Central Ohio at 740-383-3108.
In Person

In-person donations are not available at this time due to office closures during the COVID-19 crisis.
You may designate your donation to be used in Crawford County, Marion County, or Wyandot County, or choose to make the donation available to United Way of North Central Ohio's tri-county area. Just note the designation in your check's memo line, or let us know when you make your telephone or in-person donation.