United Way of North Central Ohio Recognizes Domestic Violence Frontline Workers as Awareness Month Ends
Since 1987, October has been designated Domestic Violence Awareness Month in an effort to connect individuals and organizations working on domestic violence issues while raising awareness about domestic violence in our communities. While progress has been made in the last 3 decades in providing support for domestic violence victims and survivors and in holding abusers accountable, the crime of domestic violence is on the rise in Ohio.
Our community impact partners at Legal Aid Society of Columbus, Turning Point, and Marion Victim Assistance are on the frontlines every day working to protect victims of domestic violence and their families. Their efforts are tireless as they provide shelter and security to victims while helping them navigate the legal system and reduce the lasting economic consequences. They think on their feet in extremely fluid situations, responding to the unique needs of each individual victim as they arise, helping restore personhood and self-worth one survivor at a time. Domestic violence victim support and advocacy is not a job for the faint of heart; it's also not a job that is left at the office at 5 pm.
Courtney Rittenour of Marion Victim Assistance spearheaded the fall launch of the Remember My Name campaign, an effort to communicate the reality and widespread effect of domestic violence. The campaign features the stories of three local women who were killed by their partners in domestic violence incidents, as told by their loved ones. Read more about the Remember My Name Campaign in the Marion Star here.
In thanks and recognition for the difficult work these committed partners are doing in the community each and every day, United Way of North Central Ohio distributed prepaid gas cards to the staff at Turning Point, Legal Aid Society of Columbus in Marion, and Marion Victim Assistance. "We are so proud to help fund these partners and their efforts to help local victims of domestic violence reclaim their lives," said Amber Wertman, UWNCO Executive Director. "So much of what they do may not been seen or recognized on a larger community level, but whether or not we are aware of it, every one of us knows someone who has been affected by the trauma of domestic violence."
Courtney Rittenour
Marion Victim Assistance
Paula Burnside (l) and Amber Scott (r)
Turning Point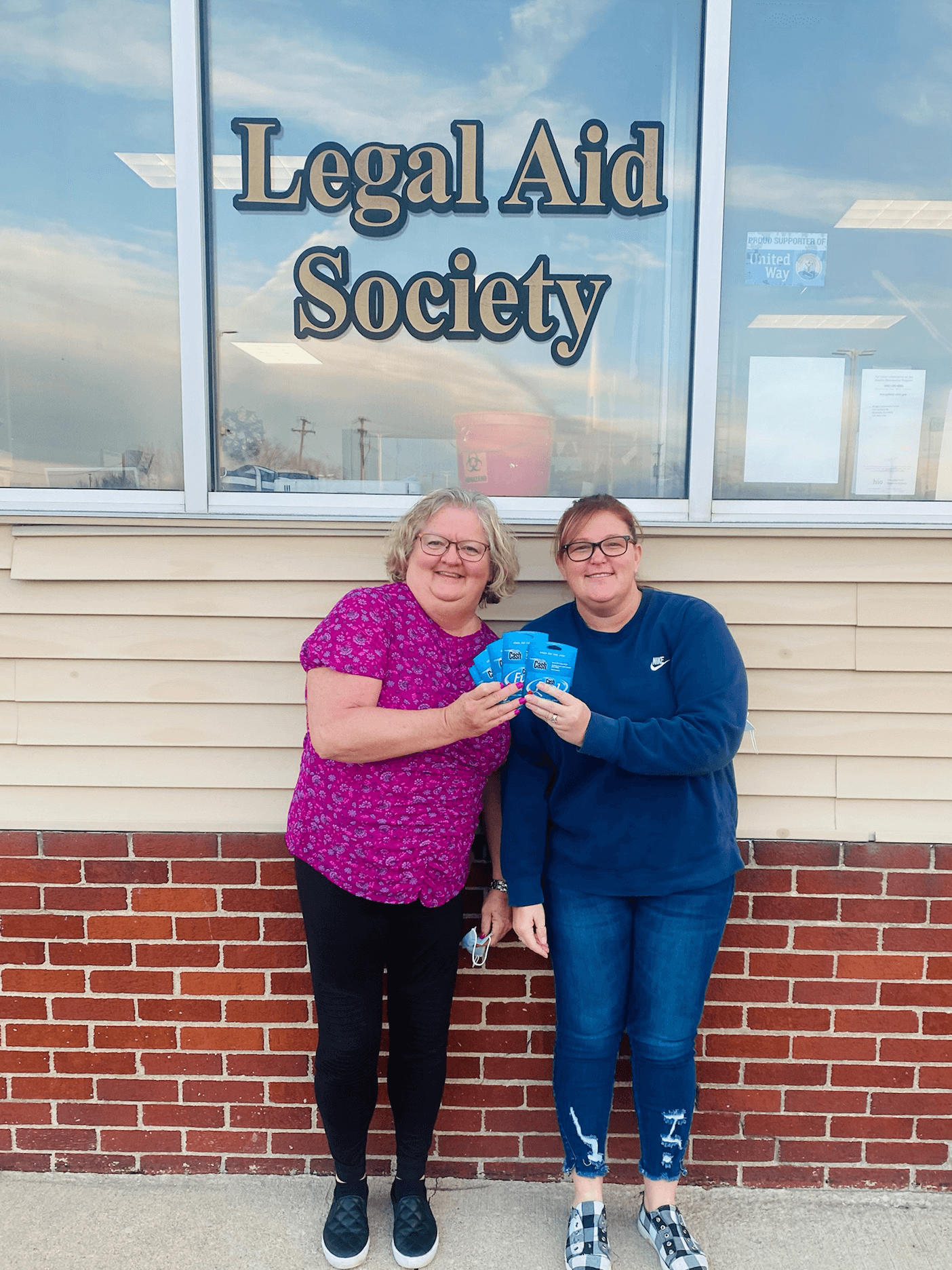 Legal Aid Society of Columbus
Marion Office