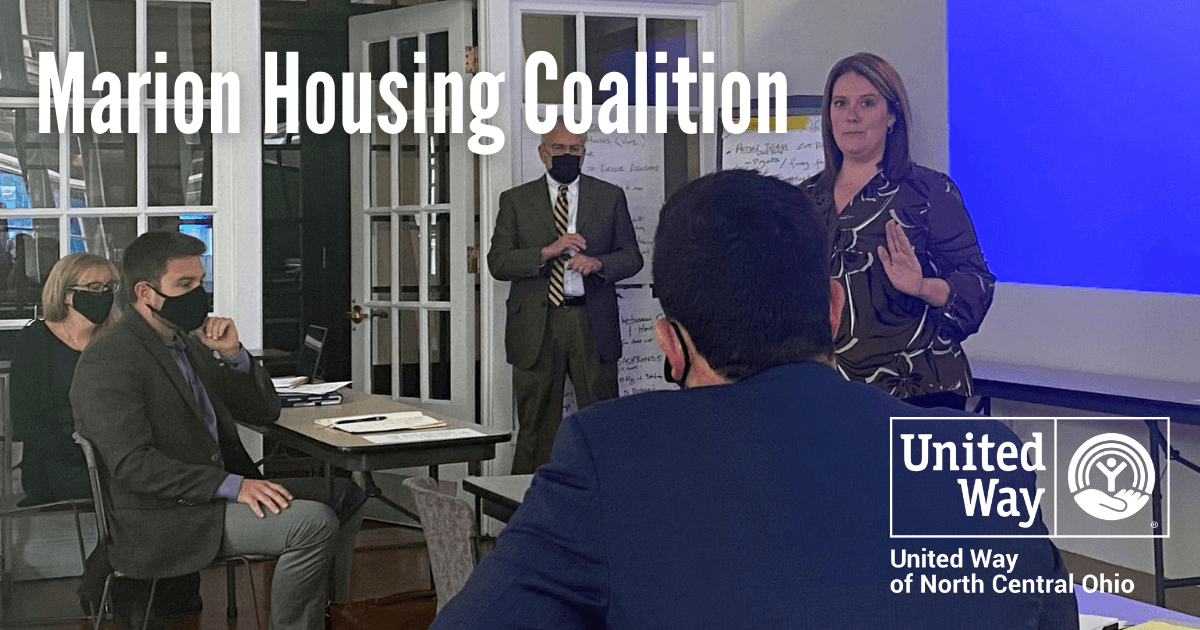 Housing Coalition is Bringing #BoldGoal2 Change to Marion City Neighborhoods
Marion County Land Bank Approves Recommendations from Collective Community Impact Initiative
The Marion Housing Coalition, a community impact initiative championed and funded by United Way of North Central Ohio and Marion Area Chamber of Commerce, brings together social services and federal agencies with residents, local government, and health and code officials to develop and enact strategies for improving the quality of life in Marion neighborhoods.
The Coalition has been gathering input from residents and housing officials and drafting standards for addressing blight and vacant properties in Marion neighborhoods, stopping the decline of property values, and improving quality of life by making neighborhoods safer from crime and healthier for residents.
The months of work from Coalition members saw a significant move forward when their key recommendations were presented at the January 13 Marion County Land Bank meeting by Marion City/County Regional Planning Director & Fair Housing Coordinator Evelyn Warr-Cummings, and approved and adopted by the Land Bank board. Housing Coalition recommendations include adopting rehabilitation standards, developing a standard funding process, and continuing to utilize the Housing Coalition as a resource.
This marks an important milestone in the work of the Housing Coalition, which will now encourage City and Council officials to consider adopting the same recommendations. The Marion Housing Coalition will continue to foster collaboration between residents, agencies, and organizations while working on next steps to continue positive collective community progress on improving the quality of life for Marion County residents.
See more about the Land Bank's adoption of Marion Housing Coalition recommendations in the Marion Star here.