Every person.

Every community.
Welcome to United Way of North Central Ohio's Workplace Campaign Donation page.
Thank you for participating in your workplace's United Way Campaign. As you consider making a donation, we'd like to share some information about United Way of North Central Ohio and the 2022 Community Impact Projects & Programs made possible by your gift.
The Campaign Donation Form will allow you to designate your donation for use in one of the three counties we serve – Crawford, Marion, & Wyandot – as well as designate your donation for a particular Bold Goal impact area.
United by Bold Goals for our community.
At United Way, we've always known that our job is too big for one person, or even one organization, to handle on their own. In our earliest iteration as Community Chest, our work was about collective impact, organizing community members to combine resources to help residents in need. Our current commitment to Results-Based Accountability (RBA) as our framework for collective impact means we can invest pooled donations of talent, time, and funding to get emergency aid to families in crisis while working to find solutions to the issues causing long-term need in the community.
United Way of North Central Ohio is an independently incorporated non-profit organization governed by a board of local volunteers and staffed by individuals who live and work in the communities we serve. We are 100% local – donations to United Way help improve life for neighbors and friends in Crawford, Marion, and Wyandot counties.
Collaborative effort. Collective community impact.
We're heading into the new campaign on a high note after a successful 2021-2022 funding year, but we know we have our work cut out for us. Pandemic-related challenges continue to present barriers to many of our residents and any post-pandemic recovery is now hampered by rising costs as the country faces an uncertain economy. The cost of living for minimum wage earners is going up, but wages are not.
We invite you to support your community through a Workplace Campaign donation to United Way and urge you to advocate for impact by sharing our mission with family and friends. Together we can make real changes in the lives of real families in north central Ohio.
This series of short videos offer a glimpse into the Bold Goal impact our funded projects and programs are having across the community.
Your donation to United Way of North Central Ohio is combined with donations from other generous residents and helps fund Bold Goal programs in Crawford, Marion, and Wyandot counties.
Donations will also help facilitate and fund collaborative initiatives working to find solutions to regional challenges in housing, transportation, childcare, and more. In addition to our funded community impact partners, we distribute emergency funding to local non-profits throughout the funding year and offer one-time sponsorship of community projects with Bold Goal impact.
The Campaign Donation Form will allow you to designate a Bold Goal to benefit from your donation. Your gift will be used to help support all of the county projects and programs working toward that Bold Goal.
With your help, we are tackling the biggest systemic challenges in our region and building a community filled with successful children, healthy families, and self-sufficient residents. All of the community impact projects and programs supported by your donations to United Way are working toward one or more of these Bold Goals for the region:
Bold Goal 1 projects & programs supported by your donor dollars include:
Backpack programs that feed food-insecure students each weekend
Music and movement classes that build early literacy skills for preschoolers
After-school & mentorship programs and camps for preteens and teens,
Programs providing safety services for children, like supervised visitation and court appointed special advocates
Your donation supports Bold Goal 2 projects & programs, including:
Disaster response to local emergencies
Accessible and affordable housing services, and emergency housing for the homeless
Services for seniors; mobile meal deliveries and volunteer opportunities
Victim assistance and advocacy programs, and support services for victims of domestic violence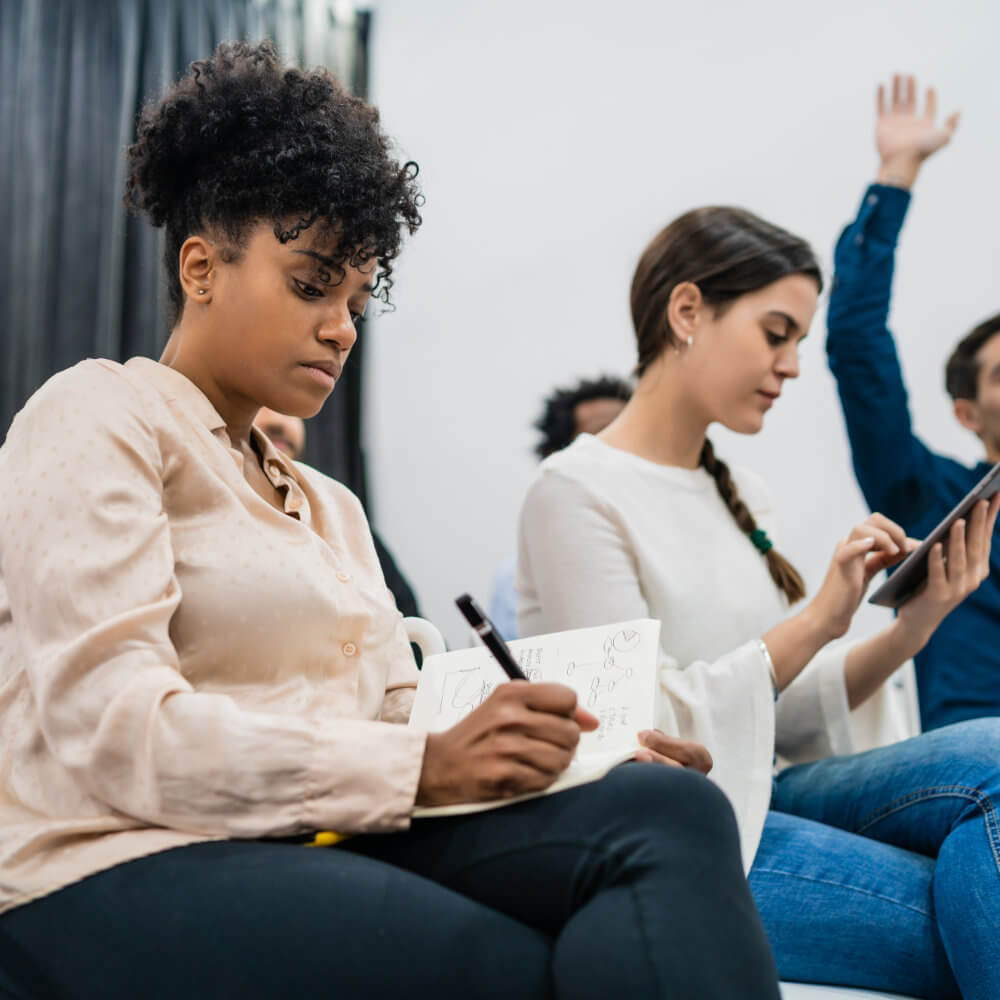 Bold Goal 3 projects & programs funded by your donation include:
Workforce development & talent retention tools
Educational projects supporting the role of philanthropy in improving community
Programs helping people overcome poverty and advance to economic self-sufficiency through sustained employment
BOLDGOAL1: SUCCESSFUL CHILDREN. Youth Mentoring (Mid-Ohio Youth Mentoring, Inc.) • Music, Movement & More (Bucyrus Public Library) • Weekend Backpack Program (Ohio Heartland Community Action Commission) • Supervised Child/Family Access Services (Patchworks House) • Mobile Learning Labs (YWCA Childcare Resource & Referral) • Imagination Library • Formula for Impact (Boys & Girls Club of Marion County) • Let's Read 20 (Marion Public Library) • Youth Mentorship (Marion Mentors) • Safety City of Marion, Ohio • Local Boy & Girl Scout Troops • 3Rs Rights, Respect, Responsibility (Marion Adolescent Pregnancy Program) • Marion County Childcare Coalition • ROX (Ruling Our Experiences) (Carey EVSD) • CASA (Court Appointed Special Advocates) (CASA of Seneca, Sandusky & Wyandot Counties) • Hope Squad & ROX (Ruling Our Experiences) (Wynford Local Schools) • Youth Theatre Production (Galion Community Theatre) • Summer Story Series (Jer-Zee Drive-In)
BOLDGOAL2: HEALTHY FAMILIES. Disaster Response Services & Home Fire Preparedness (American Red Cross of East Central Ohio & American Red Cross of North Central Ohio) • Home Delivered and Congregate Meals (Crawford County Council on Aging) • Crawford Works & Crawford Workforce Support Services (Crawford Works) • RSVP (Retired & Senior Volunteer Program) (Family & Community Services Inc.) • Shelter & Advocacy for Victims of Domestic Violence (Turning Point) • Alpha 12-Step Program • Food Pantry & Emergency Utility Assistance (Cooperative Christian Services of Galion) • Community Center for the Deaf & Hard-of-Hearing (Catalyst Life Services) • Shelter Program for the Homeless (Marion Shelter Program serving Crawford, Marion, & Wyandot) • 2-1-1 Local Help & Resources (Pathways of Central Ohio) • Community Health Improvement Plans • Meals-on-Wheels & Congregate Dining (LifeCare Alliance) • Marion Victim Assistance Program • Mobile Meals of Marion County • Marion Housing Coalition (Marion County Land Reutilization Corporation) • 3Rs Rights, Respect, Responsibility (Marion Adolescent Pregnancy Program) • Programs Addressing Homelessness, Food Insecurity, and More (Open Door Resource Center) • Safety & Stability for Women (Legal Aid Society of Columbus) • Marion Voices in the Schools Folklife & Cultural Arts Residency Program (Marion Voices Folklife & Oral History) • Marion County Transportation Coalition (Marion Matters, Inc.)

BOLDGOAL3: SELF-SUFFICIENT RESIDENTS. Workforce Development & Job Placement (Crawford Works) • Job Readiness Program (Marion Goodwill Industries, Inc.) • Marion Area Employer Resource Network (Marion Matters, Inc.) • Pay It Forward Project (The Ohio State University – Marion) • Community Opportunity (Wyandot County Office of Economic Development, Inc.) • Marion County Transportation Coalition (Marion Matters, Inc.) • Believe in Students, Faculty and Students Together (BIS/FAST) Fund (Marion Technical College) • Marion County Childcare Coalition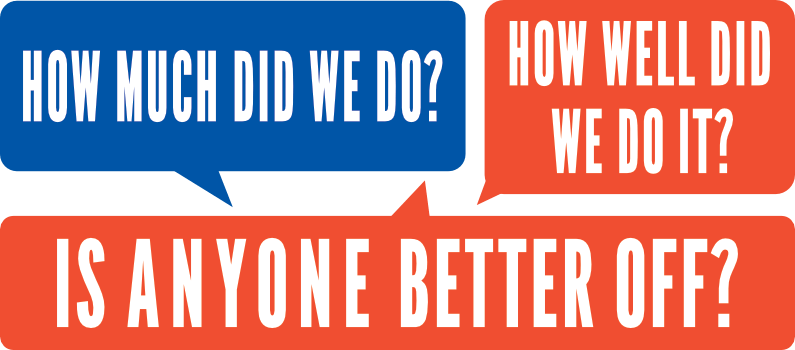 Collective community impact is at the forefront of our work at United Way of North Central Ohio. Contributions to United Way are invested in local community partners who undergo a rigorous annual application process and report progress throughout the funding cycle. This Results Based Accountability (RBA) approach asks our partners to answer: How much did we do? How well did we do it? Is anyone better off? This gives us the data we need to ensure we are investing your donor dollars in a way that makes the largest and most lasting collective impact on our communities. Read more about how your donor dollars lead to change here.