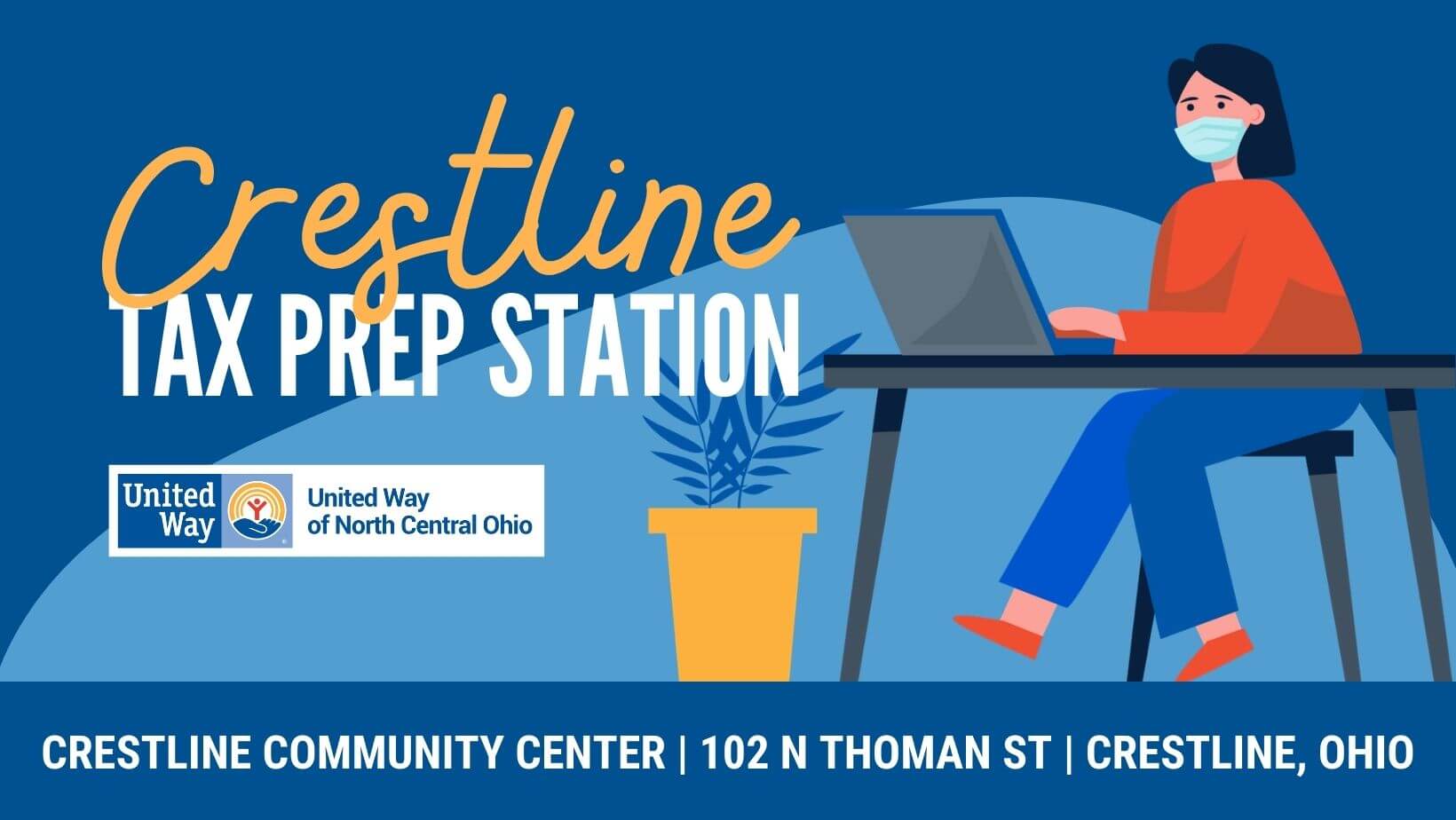 United Way Facilitates Income Tax Preparation for Crestline Residents
Computers, internet access, other assistance available at Crestline Community Center
United Way of North Central Ohio serving Crawford County is excited to partner with the Village of Crestline to develop programming for the Crestline Community Center. As tax season approaches, United Way wants to ensure that the Crestline community has any support they might need when completing their taxes.
Beginning March 1, the Crestline Community Center will be available on Mondays from 4:00 pm to 6:00 pm and Fridays from 10:00 am to 12:00 pm as a space for the community to utilize free computer and internet access to complete their taxes. United Way is currently seeking volunteers trained in tax preparation to serve as a resource for individuals who may need assistance with the tax preparation process.
"We are also hoping to schedule a speaker who can come and talk about RITA and help answer any questions from the community about the local tax process," said Amber Wertman, Executive Director of United Way of North Central Ohio. "We'll have more information about that soon."
Additionally, the space will be open on the same schedule to students who need a space to complete their FAFSA or scholarship applications.
There are six computers available, but individuals are welcome to bring their own device if they prefer. Social distancing guidelines will be followed, with only ten people in the space at one time, and face masks will be required. Participants will be asked to sign-in and sign-out at the front door. No food or drink will be permitted.
If you have any questions about the program, please contact Rachel Jarvis by emailing rachel@unitedwaynco.org.